Jenufa
September 2021 in Reviews
Review of Covent Garden's new Jenufa
Read about this season's major new production and explore the history of Janáček's opera at Covent Garden, with FREE archival access to reviews of the first staging in Britain in February 1957 pages 73-78 and the subsequent Royal Opera productions of January 1987 pages 92-98 and December 2001 pages 1519-1520.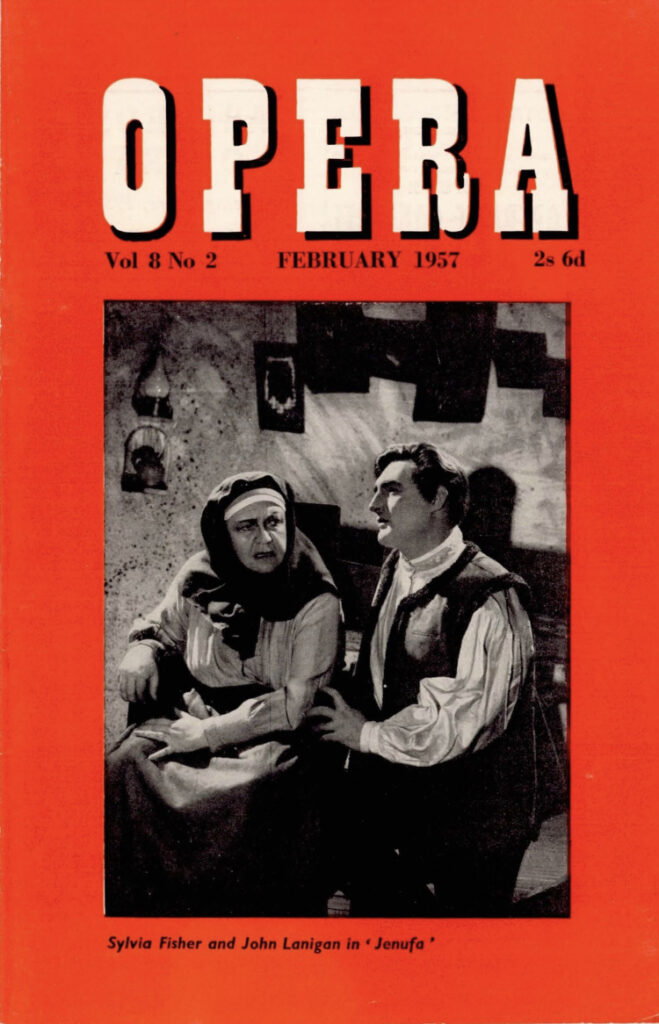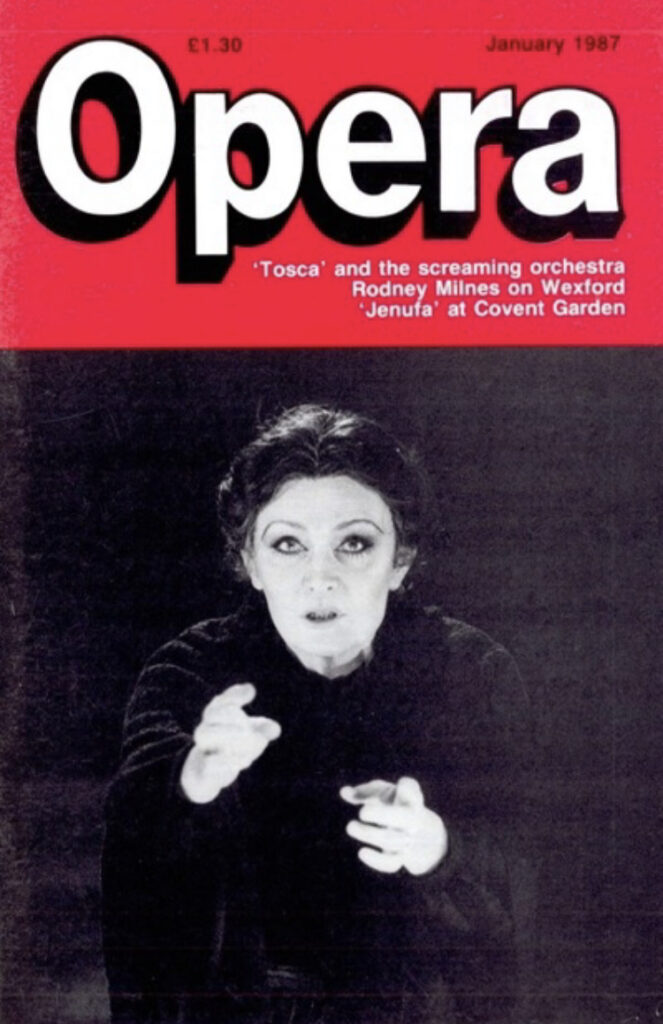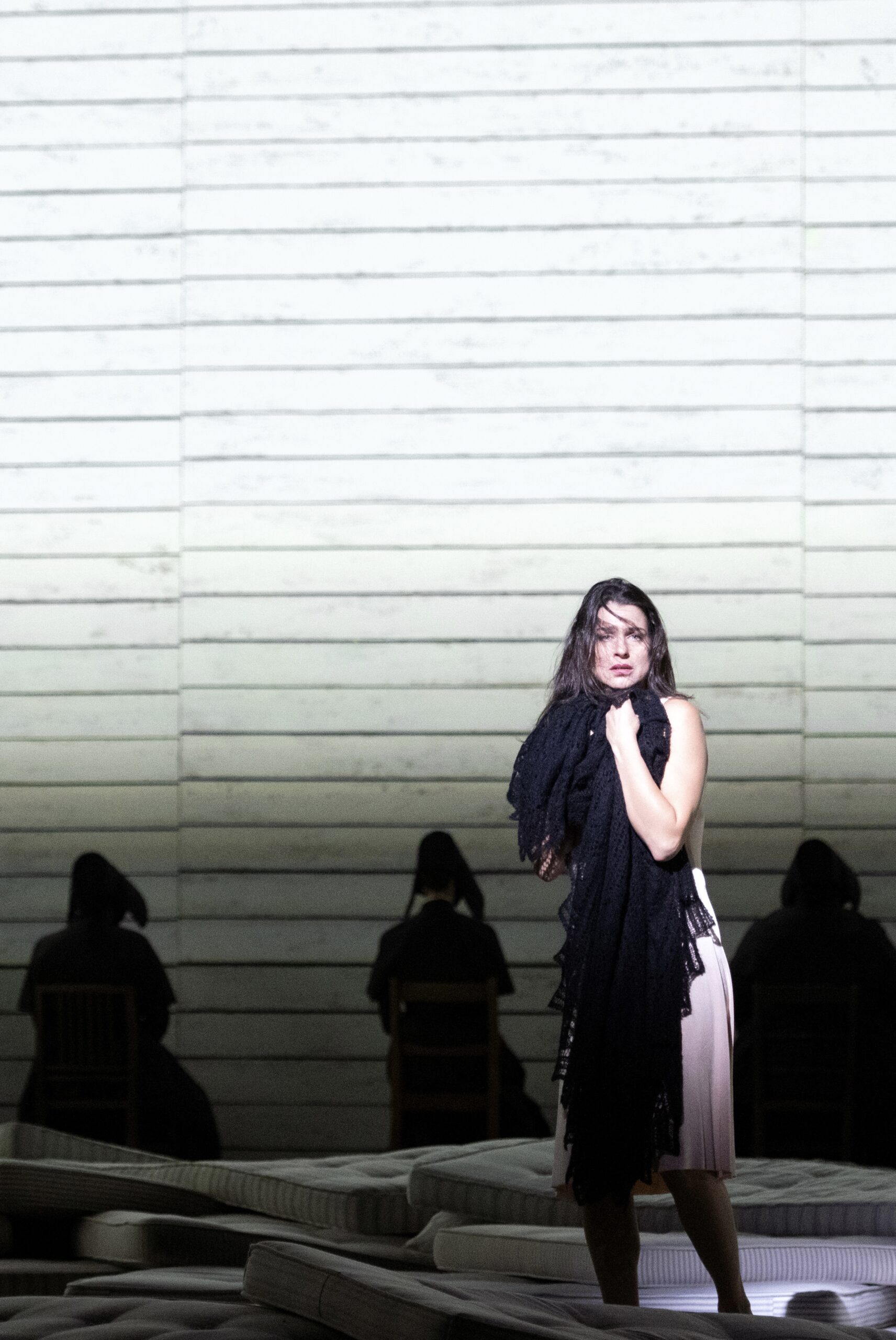 Jenufa
Royal Opera at Covent Garden, September 28
Covent Garden had been holding its collective breath since the originally scheduled first night of this new production in March 2020 became one of the first casualties of the pandemic shutdown. So there was a palpable sense of relief as Jenufa finally opened 18 months on, albeit with some changes of personnel but still with its two biggest stars—Asmik Grigorian and Karita Mattila—on board. Perhaps some were still not exhaling freely, or maybe it was just first-night tentativeness, but for whatever reason this fine performance was moving if hardly transcendent in the way—given how operas don't come much more shattering than Janáček's first masterpiece—Jenufa can be.
Opening 20 years to the day since Oliver Tambosi's previous Royal Opera staging, in which Mattila sang the title role so memorably, this new production by Claus Guth relieved something of a Jenufa drought in the house. It's also only the third Guth staging to be seen in the UK, following his Frau ohne Schatten at Covent Garden (2014) and Clemenza di Tito at Glyndebourne (2017)—and like both it offers a grown-up European aesthetic not always found in British opera. But it also exudes (at least in the first two acts) an emotional chilliness that begins perhaps in the yawning chasm of Michael Levine's set. Dispensing with the watermill we hear evoked in the opening of the music, there is still the suggestion of a dark (satanic or otherwise) industrial mill, since what at first sight looks like a maternity hospital may indeed be a workhouse producing cradles; synchronized potato-peeling is another of the chores assigned to the excellent chorus. Within these white-slatted walls the essential intimacy of the opera tends to get lost, especially as Guth seldom brings his singers downstage.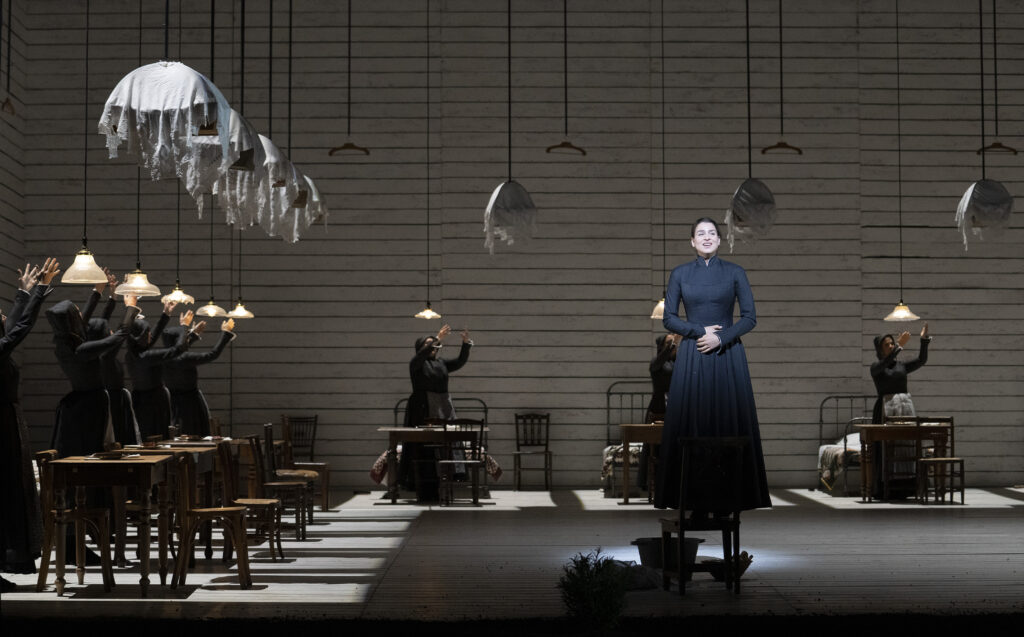 But there is no obvious single reason for this Jenufa being a little less searing than anticipated. Everyone—production team, conductor, cast—delivers at a high level without fulfilling every expectation. Just as the singer-unfriendly design may mitigate against the hoped-for intensity, the splendidly surging orchestra is sometimes allowed (especially in Act 1) to cover the singers. Replacing the originally scheduled Vladimir Jurowski, the conductor Henrik Nánási draws a fine performance even if he is a little stolid in places, tending toward the lush rather than grainy, sinewy Janáček; but there is of course no one way of approaching this music.
Both conductor and director thaw somewhat by Act 3, and it is here that Guth's mix of magic realism and symbolism find their equilibrium. Act 2 comes freighted with meaning. The Kostelnička's house is a cage made from Act 1's metal bedsteads now upended and whose mattresses are piled up elsewhere on the stage. A giant raven (recalling the falcon in Guth's Frau ohne Schatten) slowly stalks the stage, and Handmaid-like women in black bonnets slowly climb the back wall during Jenufa's 'Ave Maria'. Long shadows in James Farncombe's lighting and video by rocafilm complete the oppressive picture here, but there is an unexpected outbreak of colour in Act 3, where the floor is strewn with yellow flowers. The folkloric elements, never completely dodged in Act 1 thanks to Teresa Rotemberg's choreography, now explode onto the stage with help from Gesine Völlm's rich costumes, providing such contrast that you feel the production is embracing them rather than trying to accommodate them—Guth reminding us that the work is at once deeply rooted in Moravian culture and universal in addressing societal oppression. Such an accommodation is also true to the spirit of the score, a reminder that—for all the Czech modernism around him in the last decade of his life—Janáček never seems to have been drawn to the modernist possibilities of theatre.
Traversing all this is Asmik Grigorian, a new star on the European circuit making her Covent Garden and role debuts. Her Jenufa is fragile yet incisive, vulnerable yet radiant, and the burnished gleam of her versatile soprano lends itself to this music; but the slightly cool detachment of her performance means she has not (yet) entered the ranks of this role's most heartbreaking interpreters. Herself an impassioned former Jenufa, Karita Mattila exudes magnetism as the Kostelnička, and simply in walking on (or off) the stage creates an almost Strindbergian aura. Her own upbringing in the Finnish backwoods was something she referenced back when still singing the title role; how much more it must now inform her interpretation of this repressed character's tragic history and motivation. Inevitably, Mattila is showing signs of vocal wear, but if some of her singing is effortful—perhaps she has never been the full dramatic soprano the role calls for—that all becomes part of her complete characterization.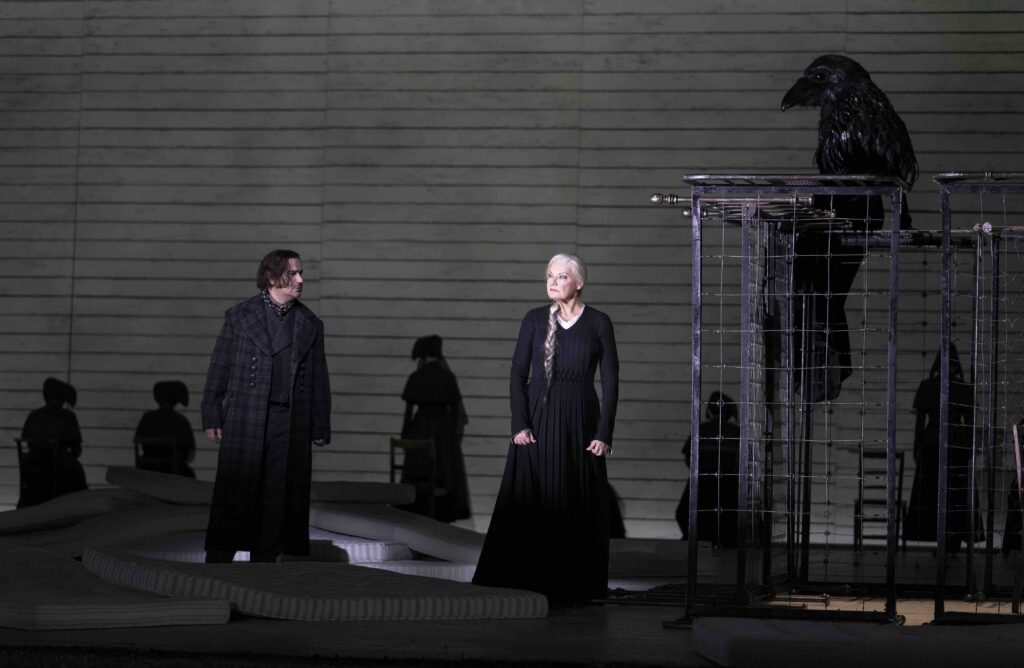 Another singer who sounds less potent than ideal is Nicky Spence, but even if he can't always ride the orchestra he creates in Laca a figure of strong defiance; the tenor's artistry gets deeper all the time, and he gives an intensely moving performance. As his rival Števa, Saimir Pirgu is on fine form, and able to use his bright, metallic tenor to suitably preening effect; this repertoire is perhaps better suited to him than the Italianate parts in which he is often cast. The smaller parts are all well done, beginning with the Grandmother Buryjovka of Elena Zilio, whose laser-like pronouncements are riveting. David Stout makes the small role of the Foreman sound big. As Jano (re-gendered to Jana), Yaritza Véliz makes a musical impact, and Angela Simkin (Herdswoman) and April Koyejo-Audiger (Barena) are similarly striking. Jacquelyn Stucker is a daffy Karolka and Jeremy White and Helene Schneiderman are like walking period pieces as the characterful mayoral couple. It's in the wake of their Act 3 high jinks that the final pages take on blazing luminosity, and everything comes together in a symbolic moment when the wooden fence that had enclosed the community at the start of each act descends behind Jenufa and Laca, setting them free. JOHN ALLISON September 2021