SUPERCHARGING THE SCORE
February 2022 in Articles
A panel of leading choreographer-directors discuss how dance and opera are interrelated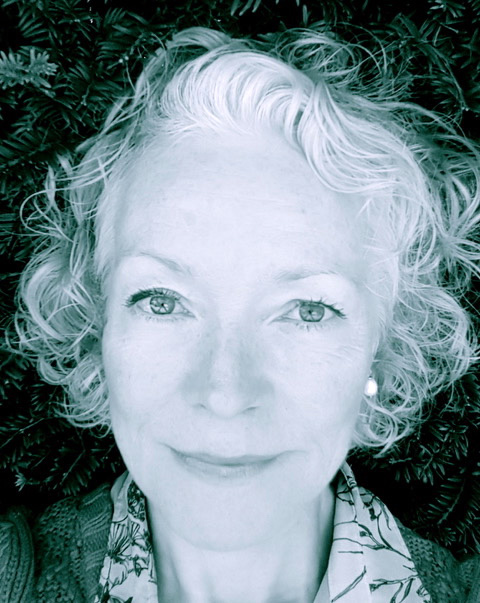 Maxine Braham
Hallelujah! Gone are the days of 'stand and deliver', more unkindly known as 'park and bark' or 'position 1, 2 or 3' for opera singers. And gone too is the traditional inclusion of an Act 3 dancing girls' routine intended to titillate a snoozing Jockey Club member in his box at the Paris Opéra. So what do we choreographers contribute to an opera production?
It could be the emotional ripple and swirl in the staging of a crowd bent on revenge, or a scene of joyous celebration where 100 singers, actors and dancers are seamlessly integrated (so that one is not sure how many there are of each), the empowerment of a soloist to infuse an aria with movement so that their musical performance manifests even more richly and three-dimensionally, the creation of a physical atmosphere mined from the music to supercharge the narrative, plus, of course, any waltzes, polkas, folk dances or orgies that the plot requires.
The transition from the director's staging to the choreographer's work should be seamless—their ideas intertwined and mutual. Often in reviews the credit for a choreographer's work is given to the director, as this subtle collaboration is not well understood. Perhaps it's a back-handed compliment that a choreographer's explicit contribution is hard to spot, but it can be frustrating to be invisible.
Nowadays two thirds of my work is as a director and one third as a choreographer. It's my experience that the two roles enrich and inform each other, making me better at both jobs. A director needs, of course, to have a cultural and historical breadth, intellectual rigour, insightful and original ideas about how and why a story should be told and a passion for, and deep connection with, the music that drives that story. So what other gifts can we choreographers bring to the feast?
We see emotional resonance in shapes, space, movement and rhythm, for example a triangle of conflict, a split-screen expression of two minds wrestling with the same dilemma or a rotating quintet enabling each vocal line to be momentarily spotlit and then absorbed back into its dense musical texture.
Choreographers have often had long performance experience as dancers, during which time they've continually excavated music for emotional motivations and visceral impulse. A dancer's brutal training can help them to appreciate collaboration—they're 'can do' team players and tend to be solution orientated rather than autocratic. They are often skilfully intuitive about the complex dynamics in a rehearsal room.
Opera can become static—sometimes a singer may need to be still because of the Olympian vocal challenges they are negotiating—but the stage story needs to remain vibrant. The metaphorical ball should remain in the air and movement-skilled directors are perfectly placed for that.
Kim Brandstrup
The challenge of working in opera as a choreographer is that what you do must not look like choreography. The task is to navigate behaviour and action within the tight frame the music sets up—making the movement on stage appear spontaneous and not planned. It is a paradox that with opera, which maps out every dramaturgical beat in the score, the only solution is to find some physical freedom within this tight frame.
My gateway to this challenge has been Benjamin Britten, although my first professional encounter with his work—Death in Venice at the Royal Opera House in 1991—was both difficult and fraught. When I first listened to the music on my CD Walkman(!), I was immediately panicked by the ethereal gamelan music and devout choral singing accompanying the young boys playing on the beach. The music seemed totally at odds with the athletic physicality and energy of Tadzio and his friends that I was supposed to choreograph. I fought back by ignoring the music—making the boys' movement very physical, fast and rhythmical. But as I started working myself deeper into the piece, I realized that the music had the extraordinary ability to hold and envelop the action on stage; the music was not a roadmap for the action, it was a commentary on what was happening. The music was not describing the actions or dictating the steps of the boys on the stage, it reflected the ageing writer Aschenbach's idealized view; the music was his shimmering distant romanticized vision, the window through which you saw the event unfold on stage, the vantage point and emotional tint from which the scene was viewed.
This might seem subtle, but it was revelatory. It became very clear that you had to pursue real action and were free to do so, as long as you were aware that the music has the final word on how your choreography is perceived. The music interprets the action (rather than you, the choreographer, interpreting the music). The music has the final say!
When teaching/mentoring young choreographers, I have sometimes suggested that when listening to the music, they try and distance themselves: don't think of movements and steps or motivations and feelings—instead imagine a location, a landscape, a room, a scene at a distance in which an action can unfold. Think of it as a long shot in a film with characters and action anonymously far away and where any musical underscoring immediately transforms the mood, pace and anticipation of what you see.
This is not dissimilar to how many of us experienced opera for the first time: from the very top of the gallery—here the music is the first thing that hits us, it is very close, with us, in us, and it is what makes us understand, empathize with and feel what is going on between those tiny little moving figures way down there on the stage.
Sidi Larbi Cherkaoui
I have always looked for collaborations that cross artistic boundaries so opera for me brings a real sense of Gesamtkunstwerk, of numerous disciplines coming together to create a dramatic whole. There is so much space within the operatic form for layering and the expression of multiple truths. When it's truly adventurous, opera allows for many contradictory elements to combine harmoniously—you can watch what performers are doing, you can listen to the text, and to the melody, which might go with the text or underneath it or even against it. And it's possible for an audience to absorb all of this—including moments when four or six or more people are singing at the same time but not expressing exactly the same thing. In the 20th century artists were exploring different forms, distinguishing them, looking at them individually and separating them. Now in the 21st century I think we are trying to reintegrate things, finding ways in which different elements are connected.
As a choreographer I very much enjoy working with performers who are not trained dancers. Everyone expresses themselves physically and everyone can, in my opinion, do more than they imagine. It's exciting to see that develop, and to show people that they have immensely subtle and advanced communication skills. In rehearsal people can be nervous of learning steps; they underestimate their own abilities. I can show them that it's not difficult, it's just a matter of practice, of making it habitual and natural—not really much more than walking and talking at the same time as picking up their keys from a table and opening the front door.
Most performers will have experienced in some way the emotions and situations they portray on stage—they know what it's like to grieve, to be in love, to be betrayed. All these things should be addressed from a place of deep knowledge and so I like to work as much from the text as from the music to make movement. The singers need to know the text intimately, to absorb the undertones of what they're singing about, so as to understand and convey the journey of their character. Sometimes when people focus too much on reaching certain notes they forget that what they're doing is storytelling. If they find a deep sense of truthfulness, a groundedness, then they are free for their body to do something else. I can give singers movements to do and it releases them—they often sing better.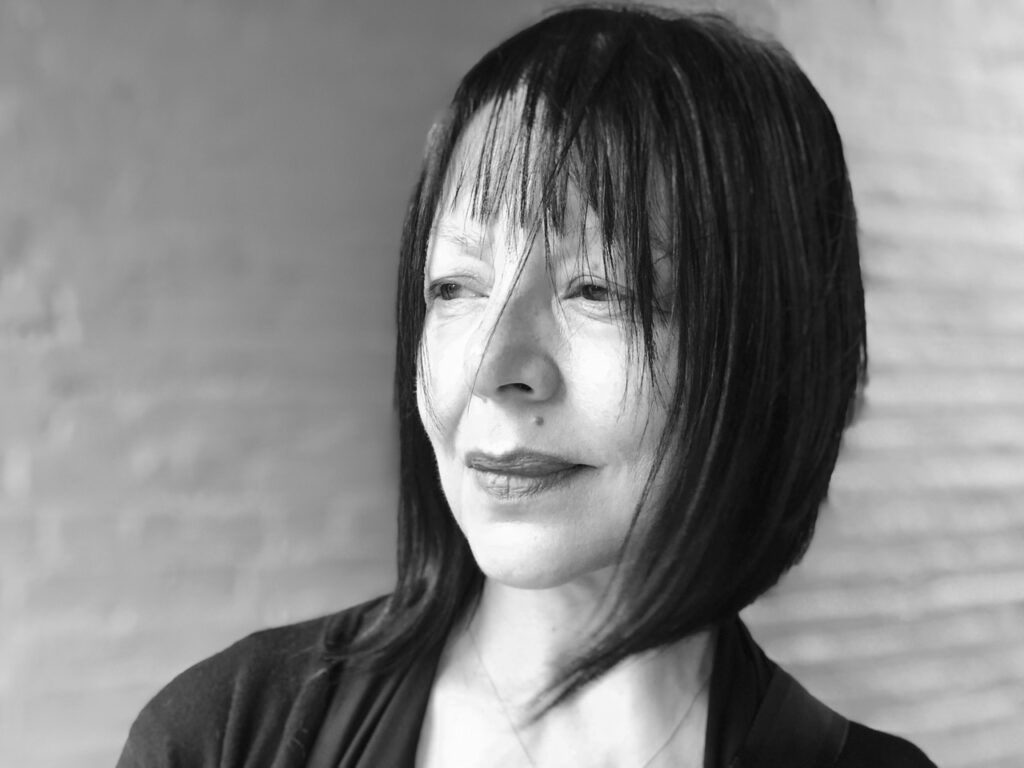 Carolyn Choa
Choreography can serve many functions in an opera. It can be used to set the time and place, create an overall tone for the production, or simply serve as a pleasurable diversion; but on occasion, it might attempt to lure the audience into terrains lurking beneath a libretto, or meander into the subconscious mind of a character.
Yevgeny Onegin was the first opera I was asked to choreograph (by the director Mike Ashman). As a young and inexperienced artist I made each section of dance exactly as the music and libretto appeared to dictate. It was in period, in Russia. This lack of vision on my part pretty much spanned the next few opera projects until Madam Butterfly at English National Opera (then the Met, Lithuanian National Opera and the Vienna Staatsoper) which marked my return to the opera stage after ten years of working in film and television. Somehow the timing, the piece, and its director, Anthony Minghella, allowed my imagination to roam free, and the dancers ended up multitasking—as a double for Butterfly as a young geisha, as manipulators of the minimal set throughout, as birds, flowers, garden paths, moon and stars and fireflies, as puppeteers, entering the semi-dream state of Cio-Cio-San during the long night of the vigil, and finally as witnesses of her death.
When I directed and choreographed Die Fledermaus for the Hong Kong Academy for Performing Arts I decided to set it during the extravagant era of the 1980s. Further liberty was taken by making the divertissement a combination of Canto-pop and music by The Righteous Brothers performed as karaoke with audience participation. In this particular instance, the choreography was offered as pure entertainment.
As a choreographer creating material for singers as well as dancers you have to find ways to meld artists from different disciplines into a single whole. For Parsifal in Lyon and New York, the Flowermaidens in Act 2 were both singers and dancers. My private aim was for the audience not to be able to tell them apart. In Act 1 the director François Girard wanted to introduce a world of women, a world not present in the libretto. It therefore fell to the dancers to embody the hidden female within the predominantly male world of the Grail Knights. Here the dancers occupied a separate space on stage, occasionally fulfilling the function of a Greek chorus.
Over time, I have occasion6ally edged close to what was in my head, but just as often the work has fallen short of the imagination.
The music, as always, is the richness of the soil; the dance, its flower.
Aletta Collins
As a choreographer my interest has always been in making narrative dance works, combining character, music, design and movement to tell stories. I saw an opera for the first time when I was 20 and understood immediately that it involved all the same elements, albeit on a much grander scale, as the dance pieces I was making. What followed was a career choreographing for opera productions spanning over 30 years. Different projects ask for different things—the score and the production naturally lead this. In some cases the dance acts as an 'interlude', a moment of celebration or liberation not intending to move the narrative forward, while some pieces offer the opportunity for characters or situations to be created through dance, a scene in heaven or hell, to capture a dream, past or future. The relationship with music, character, narrative and its physical expression can be created by a choreographer or a director; however, the process is unique to each.
As an opera director over 20 years I have choreographed all of my own productions. The journey of the director starts with the score and a strong collaboration with the conductor, assembling the right creative team and cast and working always to bring out the most truthful responses from them. As a director I will see the areas where choreography will play a major part and areas where it will be useful to have input in 'movement' for particular moments.
My aim as a director is to inspire and draw out the responses from an artist, whereas my aim as a choreographer is to share knowledge and shape those responses. My choreography needs to be repeatable, safe and exact, whereas my direction does not need to be always so but the motivation and emotional integrity does need to be there. As a director I need to ask questions, create challenges and leave room for responses; as a choreographer it's my role to answer some of those challenges with a physical response. It can be complicated and challenging filling both roles but always stimulating and always developing.
Sarah Fahie
In opera I don't think of dance as forms or steps outside of a narrative.
For example, Giorgetta in Puccini's opera Il tabarro dances with her secret lover Luigi because she has momentarily lost her sense of inhibition. Her husband is out of sight. She has just had a drink with the stevedores who have finished their work. The long day under a relentless sun makes her more aware of her body's longing for physical contact with Luigi. A social dance makes it almost acceptable for them to have that contact in front of others. The kind of dance I would have to devise would need to reflect the social restraints Giorgetta and Luigi are under (they can't be exposed), but also leak their mutual desire.
When I worked on Suor Angelica at the Royal Opera House, a directorial choice was to set the story in a children's hospital. Wrapping bandages, pouring and delivering soup, a blanket bath, the washing of hands, physical therapy of a polio patient, the removal of a patient for an operation, were musically set in the same way as a dance might be. My research for the production (apart from knowing the music and libretto inside out) involved becoming as familiar as possible with nursing practices in relation to diseases that children might have had at the time the story was set.
Just as punctuation and syntax help us understand the intention of a written sentence, musically we can process something we have just heard when there is a rest, silence or breath between phrases of sounds. I think that movement works in the same way. It is the phrasing and arrival of a movement or gesture, or the stillness just before it, that allows us to sense or read the pyschological intention of a character.
Music can alter our sense of time and so can movement. I'm excited by how music allows me to stretch, alter and suspend behaviour—often, if the score justifies it, in delicate, intricate and even outrageous ways. I love hearing something that feels as if it has been provoked by movement—as if by coincidence. Movement sharpens our ears to what we are hearing—thus we experience music more vividly. My task is to heighten an audience's awareness of characters' physicalities in order to throw their inner desires into relief. For me movement in opera can work only if there is a rigorous psychology and context at large.
These examples are from collaborations with the director Richard Jones. I think that my work within opera is successful if the line between direction and choreography is blurred and not perceived as a separate element.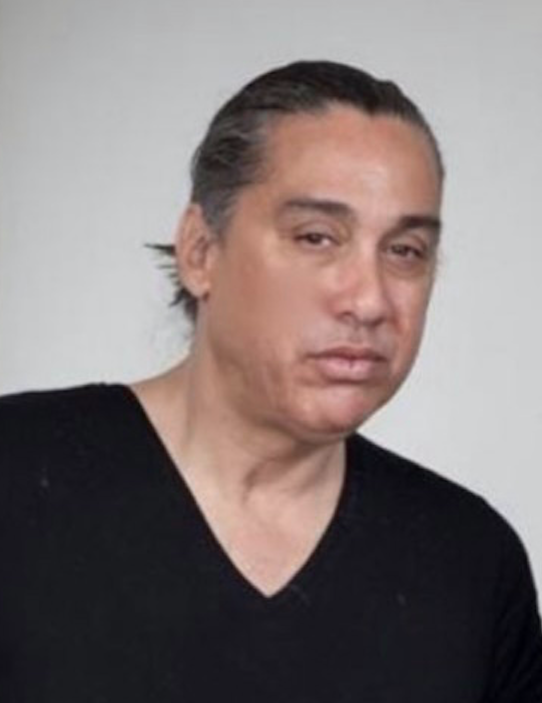 Amir Hosseinpour
'This is the choreographer who directs', or 'This is that director who choreographs'. And this is how I have been referred to, one way or the other, throughout my career, as if I am in some way an outsider to each discipline. And yet neither world seems to want to part company with me—as the choreographer who works alongside directors, or the director who choreographs my own work.
The truth for me is that I am a Gesamtkunstwerk kind of a guy—all great art forms are interconnected and inspire one another. Take Velázquez's painting Las Meninas, which Picasso reinterpreted, which Oscar Wilde turned into a play, which Zemlinsky turned into an opera, and which many choreographers have turned into ballets.
From the moment I first experienced dance and opera it was obvious to me that each medium on its own seemed somehow less interesting. Of course, witnessing Sylvie Guillem dancing alone on stage can be riveting, as can be hearing an aria sung by a fabulous soprano. But if the focus is on only one art form I always feel as if something is missing. I have seen a performance of Monteverdi's Madrigals in which a countertenor did a very complicated dance duet with an extraordinary dancer and it was astonishing to witness how voice and body combined in movement. The result was magical.
I think opera and dance are like two magnets. They are drawn to each other and in need of each other. I as a director or I as a choreographer use a different part of the brain to achieve my artistic goal because what I expect from a singer is very different from what I expect from a dancer. However, I do think that singers are becoming more and more choreographic in their approach to roles, more aware that movement enhances character with physical and musical punctuation.
Ron Howell
A choreographer who chooses to work in opera is a very small cog in a mighty wheel, and confronted by enormous forces. Any sense of creative self is subjected not only to those forces, but to a hierarchical structure which can be both daunting and intimidating. Your talents, albeit crucial to the creative process, cannot, within the operatic form, operate in isolation. You don't start with a blank page when you walk into an opera production; the pages are already filled. The rest is extraction, interpretation, elucidation, collaboration, execution, experience and—compromise. Ultimately in the service of one thing and one thing only—the music.
Your job is not to get in the way of the soundworld but rather to be a vehicle through which it passes, never forgetting that the music is the driving force. The choreographer's job is to give it a credible context through which to live and breathe.
I have worked on operas where I believe we achieved this synthesis, where sound, movement, drama, design, direction and execution all came together. Striking instances for me were the Royal Opera House production of Mitridate, re di Ponto and Glyndebourne's Yevgeny Onegin, both brilliantly directed by my lifelong collaborator and life partner, the late Graham Vick.
One was an 18th-century opera seria; the other 19th-century Romantic. In both cases the period in which they were written or were written about gave birth to the theatrical style, gesture and conventions used. Every detail as to manner, movement, articulation, convention of form and structure was addressed. From actor to extra, singer to dancer, all were put through their paces about their social and behavioural standing. Any cultural differences, tribal, religious or hierarchical, were given context, each person knowing their place in the world order, what was expected from them and how to achieve it. Mitridate was on a more heroic, dramatic and colourful scale to that of Onegin, which required a much more refined, elegant, cool and sophisticated approach. They both demanded exactness and precision, a heightened sense of the theatrical. Nobody stood or even breathed out of character.
In both these productions it felt as if a perfect union had been achieved, every cog in its place, the wheel turning, where ultimately you heard only one voice—that of the composer.
Mark Morris
Opera has always been a complicated, ornate and expensive spectacle, and dance has always been an integral part of that whole. It is a tradition I cherish and encourage.
I have been an Opera Queen for as long as I can remember. Although I was drawn early and strongly to dance—and it seemed natural, inevitable and right—music was such a strong part of my life that I assumed that everyone else loved it just as much. I started to dance seriously at the age of 11 or so, but it was much later that I discovered the magic, mad world of opera. I must have been all of 18 when I could finally enter the world that has drawn aesthetes, snobs, the wealthy and the gay for so many centuries.
It was crucial that my first really deep attraction to opera was found in Baroque music. Thanks to the early music movement of the 1970s we were given access to new theories and performance practices, as well as newly reconsidered repertory and long-lost masterworks and curiosities. Included in the re-appreciation of this music and its context came a new approach to historically accurate dance, and a general opening up of the traditionally stiff, academic and long-winded style of interpretation of these old works. It was fascinating and exciting to recognize how dramatic, sexy, surprising, radical and varied so much of the music was revealed to be: a perfect reminder that opera is, at its best, a true unification of the lyric arts.
Applying those notions, and without any particular piece of music or time period in mind, I can say that the collective value of sound, music, drama, design, declamation and dance combined in a theatrical situation cannot be bettered. I am of the opinion that opera is most successful when all of these related arts and disciplines are allowed to augment and complement one another. I don't insist on any particular formula or pecking order of importance. I want to experience an all-consuming, overwhelming super-show that extravagantly delves into the tragedies, mythologies, romances, politics, sex and history that is the particular provenance of opera; and not just grand opera. Excellence, excess, fantasy, miracles—the very reasons we need extremes of emotion and response to make us more aware, more sympathetic, more alive.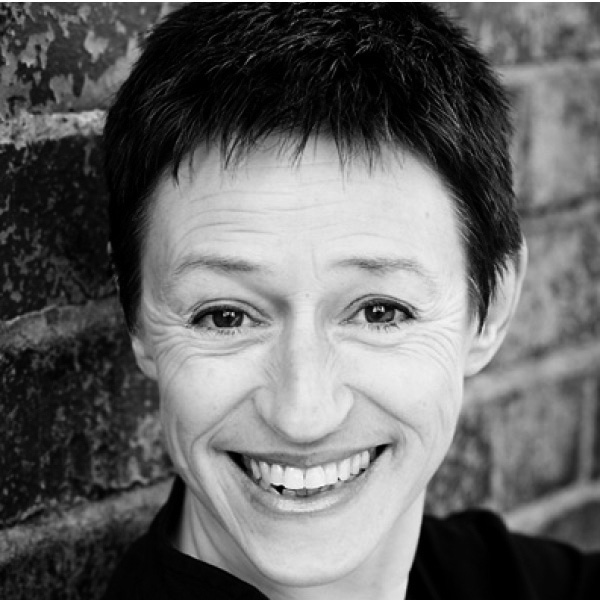 Denni Sayers
Audiences expect a big visual feast to match the aural feast of opera, and I find it an exciting and creative challenge to be part of an opera production team. As a choreographer working in opera, I am one of several collaborators and there is rarely the opportunity for pure dance for the sake of dance. The movement must always serve the style, period and dramaturgy of the production.
It is rare to be included at the concept stage of planning and design, so I often have to choreograph around existing decisions. I have now learnt to make my requests early in the process, and if that is not possible, then to tailor my ideas to the situation I am presented with. A large part of the nature of collaboration is not being over-precious about your own material but looking to see where your specific skill is most needed.
In an ideal world the choreographer's work and the director's work should be seamless. Aside from obviously choreographed set pieces, such as ball scenes, I like to think that my work is an organic part of the whole. Most people are not aware that a choreographer will have helped performers cope with a dress that has a very long train, define an emotion through specific physicality, negotiate singing in a difficult position, or make love more convincingly.
One of the great things about choreographing for opera is that I get to create on a large canvas, often working with big chorus groups, which requires a particular set of skills. Choreographically, it's important to create movement that is within the ability of the group, since they are primarily singers, not dancers. I always relate the movement to the music, using musical terms, not what is often referred to as 'dancers' counts'. It is no use saying to a singer, 'Turn to your right on the fourth set of eight'. Singers need to know how many bars, and which beat within a specific bar.
Unison movement can be very powerful visually, but it is difficult to achieve without a lot of rehearsal time. Directors often underestimate how much repetition will be necessary to achieve perfect regimented unison. Instead, I often aim for a unified expression of energy, thereby embracing the wide variety of abilities within an opera chorus and allowing for everyone to offer their personal best. There is little pleasure in watching performers struggle to step on the correct foot, but deep joy in watching people move freely and confidently.
Will Tuckett
Perhaps the most exciting thing I have found working in opera has been the opportunity to develop a relationship not just with the director, but also with the conductor and score. Not that this doesn't happen in dance, but I think it telling that in opera nearly half of the stage rehearsals are run by the conductor. In classical dance, the conductor is only given exclusive time to rehearse with the orchestra alone. Perhaps this operatic approach appeals to my love of genuine collaboration—a desire to allow choreographic practice to spread alongside the ideas of a team to achieve a genuinely unified result. In classical dance there is still an overriding feel that the choreographer is the first and last creative voice, and while this level of control over a dance production can, as a choreographer, be hugely satisfying, it also means that working within opera can offer exciting creative possibilities. I love the challenge of integrating dance within a chorus situation. I am not a fan of the 'Hold on, here come the dancers again!' feeling that can, for me, divide a full stage picture. But using dancers to highlight aspects of movement within the muscle of a chorus can add great, sharp focus with a group of artists who aren't also having to sing! Getting a clear picture of the vision of a director, conductor and team, and finding a shortcut to how they view movement as a colour within the staging, is always a great start to a creative process. To understand how a conductor wants to push phrasing and tempos, getting a sense of the line, architecture and space of a set design, looking at the costumes and the movement that fabrics and cut will provide, and the warmth, fill and atmosphere of lighting even before thinking about what dancers will do is also, for me, vital. And ultimately the music and narrative; the approach of the director to a composer's narrative structure, what they choose to highlight, when and why a chorus enter, where they want the audience's eye to be drawn to, the overall stylistic approach to acting performance—all these aspects of a production are for diving into, initially by immersing myself for happy hours in a score. While there is no fixed approach to working as part of a creative team, it is the sense of collaboration that certainly makes me love being a part of one.
Published in Opera March 2022 Volume 73 No. 3
To Subscribe or order issue CLICK HERE