Elizabeth Llewellyn
February 2023 in People
Interview by ERICA JEAL – Opera Magazine February 2023
Llewellyn sings the title role in Opera North's new 'Ariadne auf Naxos' this month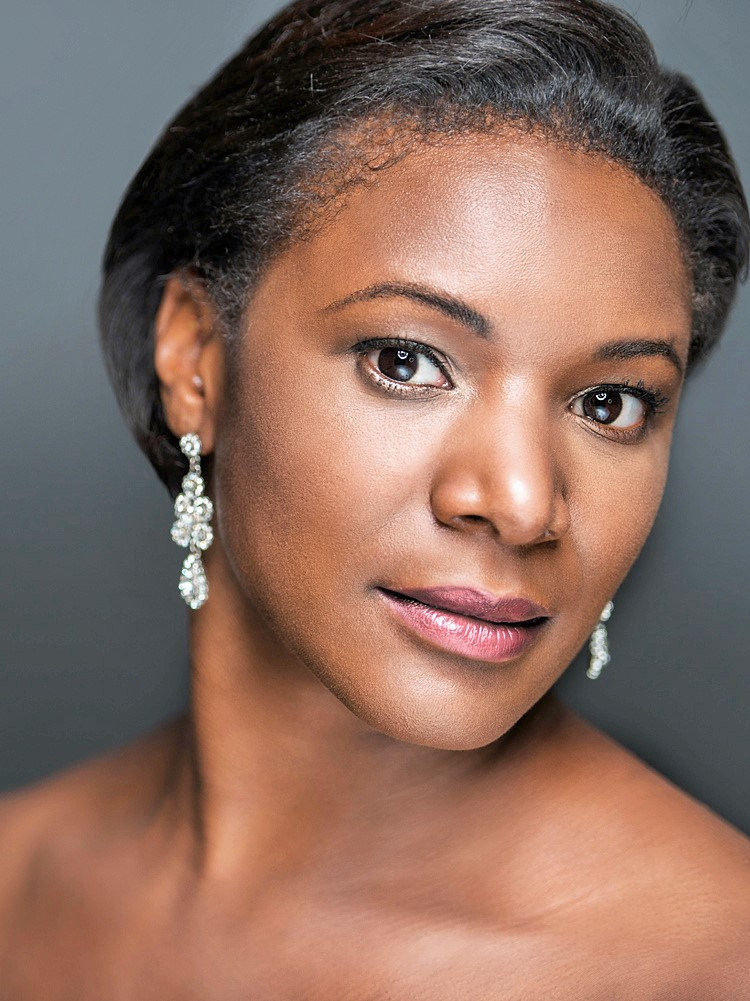 It's a joyously bright, crisp December morning up and down the country, and when she finishes our interview Elizabeth Llewellyn will be able to put on her walking boots and stride out of her 1730s house in West Yorkshire and on to the moors. For now, though, she's in a different universe, talking to me in London on Zoom, describing how she's immersing herself in Strauss's operatic soundworld in preparation for singing the title role in Opera North's new Ariadne auf Naxos this month.
A fortnight ago she was in Glasgow for the Four Last Songs with the BBC Scottish Symphony Orchestra. 'I don't think I've ever had so many offers for Four Last Songs as over the last two weeks! Sometimes you really do have to be quite obvious and say, "This is what I sing!"' Indeed, for UK audiences, Strauss, or indeed any German repertoire, is not—yet—what Llewellyn sings. As she points out, not many British people know about the success she had as Wagner's Elsa in Magdeburg in 2014 (apart from opera readers: Carlos María Solare was there and described it as 'a huge personal triumph'). Her biggest successes here in her home country have mostly, though not exclusively, been in Italian repertoire: Desdemona at Grange Park Opera last summer ('gorgeously sung, unendurably moving', wrote Mark Valencia); Puccini's Magda and Manon Lescaut plus Mozart's Countess and Fiordiligi at Opera Holland Park; Amelia in Boccanegra for English Touring Opera; Alice Ford for Scottish Opera; Mimì and Luisa Miller for ENO; the list goes on.
'What I'm finding interesting about Ariadne is the breadth of the type of soprano voice that can sing it well,' Llewellyn says, thinking back to the first singer she heard live in the role, Soile Isokoski. 'She was about the lightest Ariadne you're likely to hear. My recollection is that it wasn't a sing-off with the tenor, which it could be because of the tessitura, but it was very beautiful, which isn't surprising given Soile's track record—she sang it beautifully, in the same way Carol Vaness sang Tosca beautifully. Then at the other end of the scale you get people like Jessye Norman and Lise Davidsen, of whom one was classed as a Zwischenfach and one started off as a mezzo. But there is a huge range of ways to sing this role, which is exciting because it means I can find my own vocal place for it.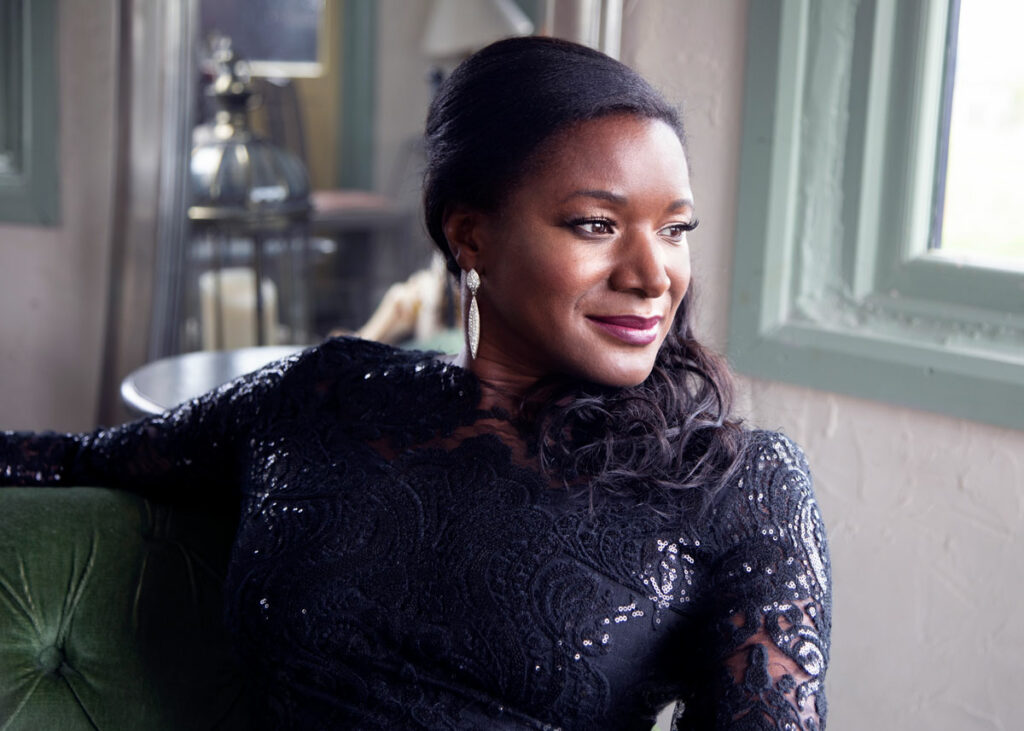 'It starts off very much at the bottom of the voice once you get to the Opera, and I've always had everything down to a bottom G. I think there are a lot of sopranos who sing roles like Vitellia, Ariadne and Suor Angelica who don't have the bottom of the voice. There's a reason why that composer would have forced you down to that part of your voice—there's an expressiveness that is different. I'm looking forward to seeing how having a large range plays out and how that comes across.'
Ideally, she says, she would have liked already to have sung both Arabella and the Marschallin ('I've been wanting to sing the Marschallin since 2013') before tackling Ariadne. But a certain amount of leapfrogging, of singing big roles and then filling in the stepping stones later, has always been a feature of a career that has not progressed in an entirely conventional way.
Llewellyn grew up in Herne Hill in south London. When she was ten her parents finally gave in to her pleas to be able to learn the piano like her older sister; then, at her small independent secondary school, she added violin and got noticed singing in the school choirs. 'At 16 I was called to the headmistress's office and she offered to pay for singing lessons. I always believed that this was a bursary or a discretionary fund, but I discovered a few years ago that there is no such fund, so she had paid for it out of her own pocket for a year and a half.'
Until then, she says, she had thought about the idea of going to music college as a pianist, 'or going to university and reading English and Music, and actually perhaps becoming a music journalist! It hadn't occurred to me that I would take it seriously and be a singer.' Yet that's what she did, studying as an undergraduate at the Royal Northern College of Music in Manchester, and then starting a postgraduate course with the support of the Peter Moores Foundation. So far, so conventional. Then, as she puts it, 'Things started to fall apart a bit.' A mystery illness started to come between Llewellyn and her voice. 'I didn't feel ill. I wasn't bedridden. All it meant was that I couldn't sing—or, the bits that I could sing weren't very good. The Moores Foundation walked along the road with me for a certain amount of time trying to find out what the problem was, but in the end the sensible thing was to stop.'
Llewellyn was, unsurprisingly, devastated. 'It was like a bereavement. I'd spent most of my adult life pointing towards this very niche career goal. It took a few years to get to that stage, to hand back the money, to stop and take stock, and get another job.' However, what she did find was that 'another job' wasn't all bad; in fact, she thrived. Her first position was in IT and telecoms recruitment, and she found herself loving the buzz around working in the City of London. 'It was the boom market, so it was a really exciting time to be in the industry. I made some really good friends, and had the most brilliant time—it always brings a smile to my face!' She went on to work in travel, and then for an Italian events company, where her entire working day was in Italian.
She might have stayed away from professional classical music entirely—but it snared her back in around a decade later when she bought a flat in a new area of London and joined a local amateur operatic society. 'One of our MDs was a repetiteur at the Guildhall. He took me aside and said, "You ought to be taking this more seriously."' He put her in touch with four different teachers for consultations, and she ended up as a pupil of Lillian Watson. 'She was the least complimentary but the most helpful. When you're that much older you really appreciate when people are straight talkers.' Soon she had a place at the National Opera Studio—but even as she was settling in to her first weeks there, she got two conflicting offers of professional roles: Hanna Glawari and Mimì. At first she was drawn to the former, which she felt was closer to the Mozart and Handel she had been singing previously as a student. But it was Mimì, offered by English National Opera, that won out. And so Llewellyn found herself in her first professional operatic job—in a leading role on the stage of no less a theatre than the London Coliseum.
Did she feel ready? 'You know, sometimes I think ignorance is bliss. I was being coached on Fiordiligi at the time by John Fisher, who said, "As long as you sing your Mimì like you sing your Fiordiligi you'll be fine." What he meant was don't oversing. And he was right.' Navigating the politics of the theatre and its big personalities was another challenge, but even Jonathan Miller, the director of that 2010 Bohème, was soon won over. 'We got on really well!' she laughs. 'You really did have to fight your corner, stand your ground, and I think he respected that.'
A clutch of other ENO roles followed, and then Llewellyn began what she calls a 'golden period', building relationships with the opera houses in Copenhagen (Bess, Butterfly, Suor Angelica, Giorgetta) and Magdeburg (Tosca, Mimì, Elsa—she also lived there for a time, seeking to improve her German). At this point she didn't have an agent, so was doing her own negotiating. 'Sometimes that works out quite well, if you catch the right people. At no point did I feel that I was overstepping the mark or trying to do an agent's job. It was a real exchange between professionals.' Now, however, she once again has someone to represent her—but it's a choice, not a default. 'I feel as if I've gone about as far as I can on my own. There are certain roles that won't come my way that way, certain conversations with certain houses—they prefer to deal with agents.'
In 2018 she made her US debut in Seattle, as Bess, the role she also sang for her Met debut the following year. As the pandemic hit she was singing her first Aida, at Theater Bielefeld, which she'd shoehorned in at a busy time because she recognized that the conditions were close to ideal. 'This was a house a bit off the beaten track and out of the glare, and it was a new production so I could create my Aida. And I'd been able to meet the conductor before rehearsals started, which never happens! So I thought this was about as good as it gets. I'd like to develop that and take on some of the other challenges the role can bring.'
Aida is far from the only role to which she would love to return—in fact, in a career that has seen 26 role debuts in 12 years, there are many she's keen to have the chance to revisit. 'Of the Puccinis I have unfinished business with Butterfly, Angelica and Manon Lescaut. When I sang them I had wonderful backing in terms of the houses I sang for, audiences and orchestras, but if I sang them again I'd have a deeper understanding of my own instrument and what those roles really need. You can't really get hold of a role with one visitation.
'I would also love to sing Luisa Miller again.' Barbora Horáková's 2020 black-paint-smeared ENO production wasn't much loved but it did frame some impressive performances, Llewellyn's included. 'It showed me my early life with Handel and Mozart, having a voice that could move, I hadn't lost any of that.' Years ago one adviser suggested she look at the 'big bel canto' roles, 'and I really regret not having gone down that route. I say regret; you can only sing what you're offered.' She would also love to be offered more Mozart, although she knows her size of voice isn't the norm for it in the UK. 'I don't think I ever moved away from Mozart, actually. I think other people thought they didn't want to hear a voice like mine sing Mozart, which is different. I still want to sing Vitellia, Elettra, Contessa.'
But, unsurprisingly for such a searching musician, she's still drawn to the new. She and her recital pianist Simon Lepper have been championing the songs of the English composer Samuel Coleridge-Taylor—her debut recital CD, Heart and Hereafter, was entirely of his music, including many songs never before recorded; they hope it will open up his work to other performers. Last year she sang her first Janáček—Jenůfa at Welsh National Opera, an opportunity that came her way thanks to pandemic rescheduling. Singing in a language she didn't speak was hard, but the role suited her and, she recognizes, might potentially open up a rich seam of Czech repertoire including Katya Kabanová. As for what's coming up—next season includes her first Ellen Orford, postponed from 2021. 'But before then I'm going to take a sabbatical. I've never really had time to sit and think and reflect about where I am and what I want to achieve, what strings I'd like to add to my bow, with no distractions. This is about me sitting with my instrument and saying, "OK, I'm not going to put you under any pressure but I'm going to give you three months with my coach and let's see what happens." It's exciting—other people say it's terrifying, but it feels like giving myself an opportunity. I suspect it will mean more Strauss, hopefully Mozart, more Verdi, because I think that's my voice's natural leaning. But it may also include bel canto—a genuine new thread that I think would be very healthy.'
Again, Llewellyn's appreciation of the importance of perspective, cemented during her time away from the music industry, is what sets her apart. 'Often with very young singers that's what I see is lacking—they don't know very much about themselves or the world around them. It shows—in your attitude to your work, your colleagues, or to the people who clean your rehearsal rooms or help you at the porter's lodge. It shows if you don't have the self-assurance that's it's OK to fail and get things wrong, that you learn through it and the sky doesn't fall in. Nobody's going to die because you missed a top note! Yes, our craft needs to be honed and we need to put in the hours so we can put in as near perfect a performance as possible. But that's only a means to an end—which is telling good stories well.
'I say to other singers that I started my career at 37, and they're really quite boggle-eyed. We're all in such a rush to get to success that we don't realize the truth of that adage that overnight success takes about ten years. When you're in your early 20s, time is on your side. You can go away and do something else for ten years and still be on time for your own party.'