Son of Cornwall
January 2023 in Reviews
OPERA ON FILM
Review by GEORGE HALL – Opera Magazine February 2023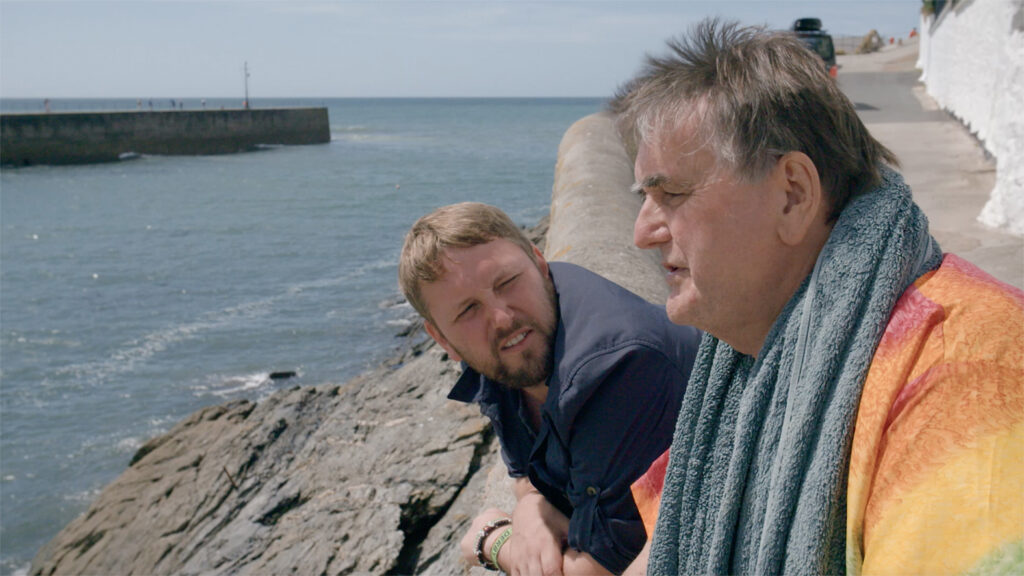 This film about the Cornish Heldentenor John Treleaven—born John Richards—is a family affair. The producer is the tenor's son, Lawrence Richards, while his wife, the soprano Roxane Richards—who gave up her own promising (as a video of her Jewel Song testifies) career to look after her husband's, as well as their children—makes a notable contribution. Like Treleaven herself, she is completely down to earth and honest in her comments.
Treleaven's own honesty is extraordinary. He talks with his son—a frequent presence—at some length about his alcoholism, which he has conquered, and also about the cost to his family of pursuing a long and highly successful career in which his outstanding gifts took him around the world, often assuming the taxing leading roles in Wagner's operas: film of him singing live in various locations—Tannhäuser and Peter Grimes in Karlsruhe, Siegfried and Tristan at the Liceu in Barcelona—certify his claims.
Nearer to home, among his substantial work for UK companies, local readers may remember his numerous appearances at English National Opera and occasional visits to Covent Garden—culminating in his Siegfried in Keith Warner's Ring cycles in 2007: for Warner, Treleaven possessed an ability to ring true that surpassed all other singers he worked with. In all, his 40-year career encompassed more than 100 roles. His own comment about his career is, 'I did what I could, and I did it with a lot of love'.
The film begins in his picturesque native town of Porthleven, where the tenor's performance of 'Winterstürme' is heard as he swims in the harbour. There he played horn in the town band (also featured) and sang in the church choir: on his return for this documentary, he rejoins the Marazion Apollo Choir with whom he sang in the late 1960s. It was William Lloyd Webber, principal of the London College of Music, who encouraged his talent and helped him on his way.
Other sequences take Treleaven and son to various former homes, to the Porthleven location known as the Wrestling Fields where he was apparently conceived, and to the churchyards where his parents and maternal grandparents are buried. It is a journey of rediscovery for the singer that at times moves him deeply; once again, his honesty comes over in his open disclosures about himself and his family.
Also included are interviews with colleagues—such as the conductor Justin Brown, with whom he performed Grimes, and the mezzo Sally Burgess, the Carmen to his Don José in David Pountney's 1986 ENO production.
Other highlights include his moving performance of the Henry Geehl ballad 'For You Alone' in Truro Cathedral, the presentation of his honorary doctorate in music from West London University, and a thrilling 'You are my heart's delight' which he sings all alone on the Coliseum stage.
All in all, this is a fine portrait of a man ordinary, perhaps, in everything but his extraordinary artistic talent, his humility and his complete honesty, all of which are to the fore in this perfectly planned and executed tribute.
The film is available to watch on Amazon Prime, Tubi, SWR Fernsehen and hoopla
Review by GEORGE HALL – Opera Magazine February 2023