THROUGH AFGHAN EYES
February 2023 in Articles, News
THE CREATORS OF 'A THOUSAND SPLENDID SUNS' TALK TO JESSICA DUCHEN
Opera Magazine February 2023
Driving down the highway at 60mph with tears streaming down my face,' says Sheila Silver, 'I thought, "This is an opera."' The composer, the multiple award-winning Professor Emerita of Music at the State University of New York, Stony Brook, was listening to an audiobook of A Thousand Splendid Suns by the Afghan author Khaled Hosseini. Intensely moved, Silver found herself 'immediately attracted to its two powerful heroines who sacrifice so much for one another'.
That was in 2010. Now, after a process lasting nearly 13 years, the finished work is about to receive its premiere at Seattle Opera. A multinational cast and creative team are set to bring this story very much of today to the stage in an art form that has never before offered a work so deeply embedded in the realities and culture of Afghanistan.
The book is famous; Khaled Hosseini's novels have sold millions of copies all over the world. After his bestselling The Kite Runner, a story about a father-and-son relationship, the author turned his attention to the relationship between two women in Afghanistan whose fates are inextricably intertwined: A Thousand Splendid Suns is the story of Mariam and Laila, women born a decade apart, but connected across the years through love and death, marriage and abuse, secrets and lies, motherhood and repression, and more. Ultimately Mariam, while defending Laila from the violence of the man to whom they are both married, murders him and is condemned to public execution.
'Laila and Mariam, cold to one another at first, develop a deep mother-daughter bond,' says Silver. 'I fell in love with them. I wanted to tell their story. The novel haunted me for two years. I kept thinking about it but was afraid that it was too complicated to be an opera. Finally, I asked my long-time collaborator and librettist, Stephen Kitsakos, to read it—and he agreed. Thus the journey began.'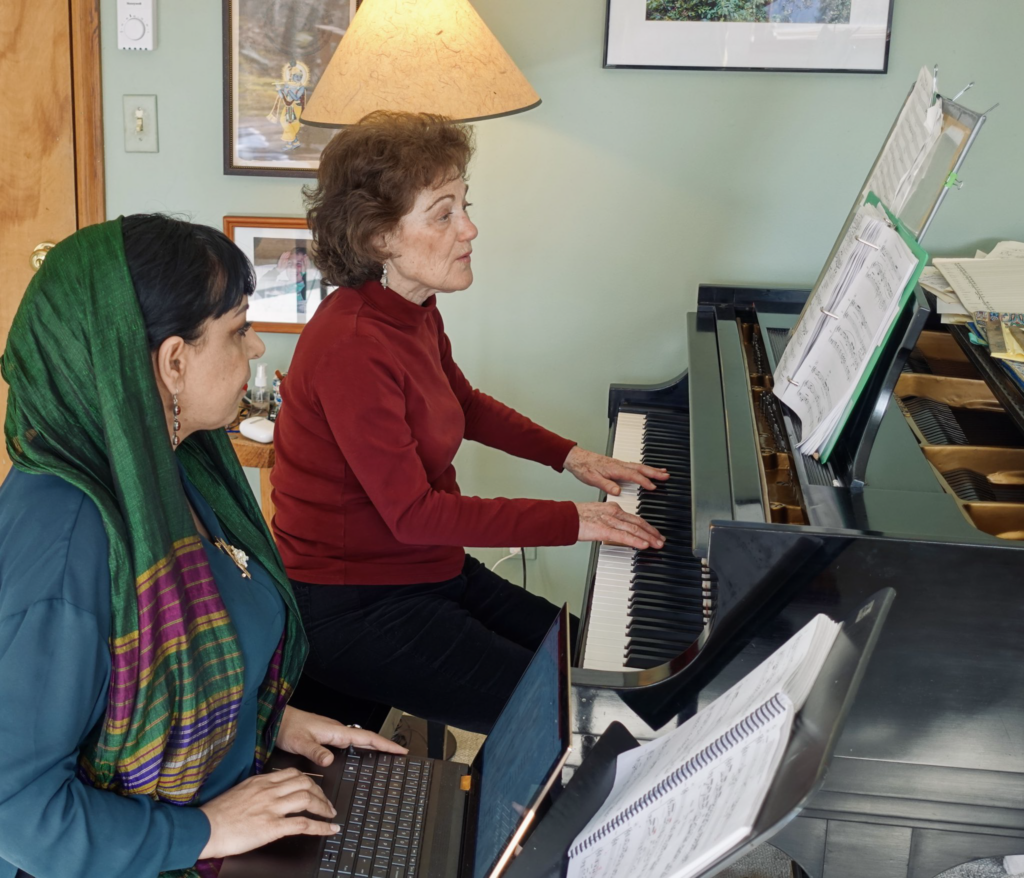 Silver, 76, says that this, her third opera, is by far her most ambitious project to date—not least because it demanded so much research. She consulted closely with Hosseini himself and, among other things, she received a Guggenheim Fellowship that enabled her to go to India to study Hindustani music. 'I have often turned to diverse musical sources for inspiration,' she says. 'In my research I learnt that the "classical" music of Afghanistan was Hindustani music—the music of much of South Asia, also including India and Pakistan—which was brought to the Kabul court in the 17th century.'
Arriving in India for her initial six-month stay, she had not foreseen how profoundly this music would inspire her. 'I went to study with Pandit Kedar Narayan Bodas in Pune, India. Kedar is a vocalist, so I went prepared to sing. I was told that in Hindustani music, everyone first learns by singing and that even instrumentalists study with vocalists. The voice is considered the supreme musical instrument towards which all other instruments aspire.
'I was invited into the inner sanctum of a musical family of many generations, where Hindus and Muslims were making music together. Lessons were taught daily in a small group.' After being a professor for some 35 years, she adds, 'It was delightful to be a student again!'
The opera, to judge from available extracts, is lyrical and immediate, yet deeply infused at every level with the influences Silver absorbed in India. She has integrated 14 ragas into the score, along with a number of drone effects: 'It is pervasive, filled with fluctuating upper partials, ethereal and sparkling. I spent hours imagining how to orchestrate a drone throughout the entire orchestra.' Two traditional Afghan instruments join the opera's ensemble: the bansuri(bamboo flute) and the tabla(Hindustani drums). The tabla player also plays the daf, a frame drum common in Afghanistan, and the udu, a ceramic drum originating in Persia.
Her intention, she says, was not to compose Hindustani music, but to allow the influence and inspiration of those techniques to meld with her own compositional idioms. 'I had to find a way to make it part of my voice. I have been mixing tonal and atonal elements for many years. Using ragas as a starting point suggested new tonal (and atonal) melodic and harmonic possibilities—it worked as a natural extension of my harmonic language.'
Given the current febrile atmosphere around issues of cultural appropriation, however, it is more vital than ever before for a Western artwork seeking to tackle another nation's culture to make sure it does so with respect, understanding and a stake in reality. At the workshop stages of the opera, the company brought in the Afghan American cultural consultant Humaira Ghilzai: 'Her input was invaluable,' says Silver. Ghilzai had been working on a theatrical version of the same book when she heard about Silver's opera and reached out to her. 'I work in a supporting role to bring cultural authenticity to the project,' Ghilzai says. 'With teams across the organization, we establish a framework for how we should represent Afghanistan in an operatic context, since this is a project that's new both for the opera world and for Afghanistan. Opera is not part of our musical history and Afghanistan is not often represented on the opera stage.'
Christina Scheppelmann, the general director of Seattle Opera, then asked the Afghan film-maker Roya Sadat—co-founder and president of the International Women's Film Festival in Afghanistan in 2013—to direct the opera's premiere production. For Sadat, the story of A Thousand Splendid Suns was all too close. She had been a child in Herat, where the novel is set, during the first period of Taliban rule. Women's education was forbidden at the time; she and her five sisters were therefore educated at home by their mother. An avid reader and autodidact, Sadat went on to study law and political science at Herat University, but with her passion for film she had continued to write scripts even while the Taliban was in power. After the regime fell, Sadat directed her first feature film, Three Dots; in 2003, together with her sister, she established Roya Film House, the first independent Afghan film company founded by women. Three years later she was awarded a scholarship to study at the Asian Film Academy in South Korea.
Nevertheless, Sadat was new to opera and at first hesitated to take on the project. 'But when I re-read Khaled Hosseini's novel, I found it to be a powerful story that still resonates today,' she says, 'especially through its narratives of resilience and sacrifice and its portrayals of beauty and womanhood. It also takes place in the city where I was born, Herat, so it felt very personal for me. Between the remarkable story, its setting in Afghanistan, and the trust that Seattle Opera put in me, I knew I had to accept.'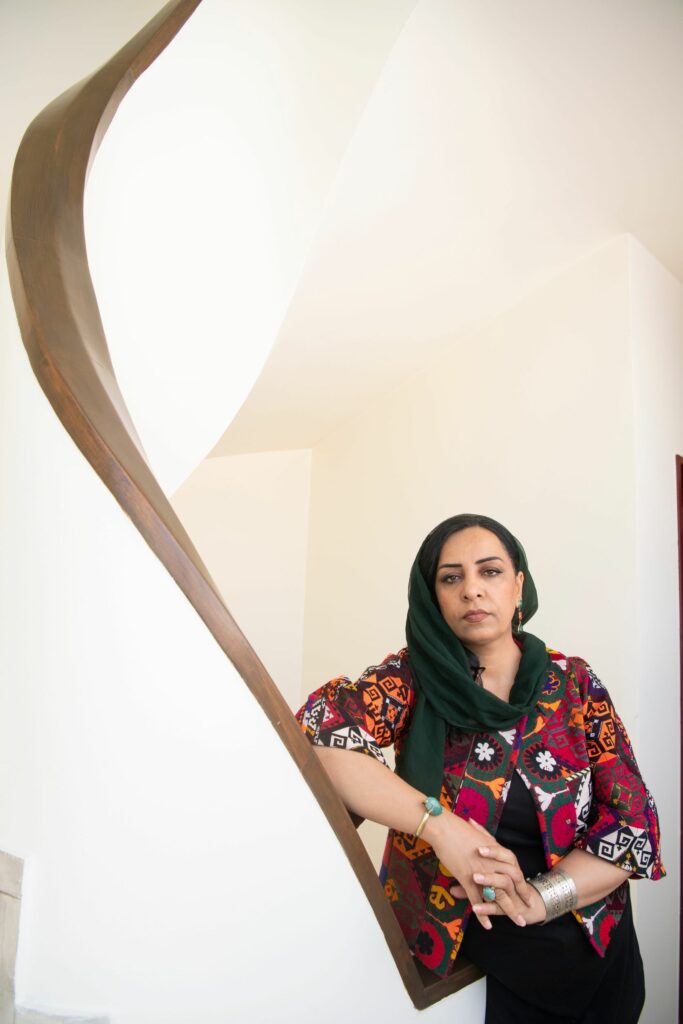 'Roya Sadat is a force,' declares Silver. 'She is an award-winning Afghan women's rights activist directing a Western opera about women's rights. And Seattle Opera is giving her all the support she needs to make the production a success. We have invited a highly distinguished artist to collaborate in this Western art form and I think the results will be totally original.' Ghilzai, too, points out the historic significance of Sadat's presence: 'This is the first Afghan story on the American opera stage, and Roya is the first Afghan woman to direct an opera. I have worked on many productions, in theatre, TV and film—but never with an Afghan director. So I'm very excited for audiences to see this story through Afghan eyes. I will be incredibly moved to see my culture on an opera stage. Our country has a long history of music, but opera isn't one of our musical traditions, so even to hear the words "Afghanistan" and "opera" in the same sentence is incredible.'
Sadat describes the beginnings of the creative process. 'Much of the hard work of our design plan occurred during the height of the pandemic, so I had many meetings with Sheila, Stephen and the rest of the design team on Zoom. I remember the first time I heard Stephen read out the libretto with Sheila—I was swept up in their feeling. It was as though they were singing on stage.' Kitsakos, she says, has successfully condensed a long, complex story by focusing on key scenes 'that bring out the most intense elements of the characters' relationships'.
Then disaster struck. The Taliban took over Afghanistan, the horrors of the largely botched Western withdrawal from the country ensued and Sadat, unable to go home, had to seek asylum in the US. 'It was a terrible time,' says Silver, 'as she scrambled to help other artistic women and her family members get out of Afghanistan. I think it was a living nightmare for her. A Thousand Splendid Suns now became a story she wanted to tell the world.'
'It depicts a reality that I have lived,' Sadat confirms. 'When I first came on board, the story depicted something that had happened in the past. But today its events are happening once again in my country. The genocide of the Hazaras is happening in my country. And the struggles that Mariam and Laila endure are happening again for the women of Afghanistan, who are being deprived of the right to work, the right to an education—the most basic of human rights.
'It is vital that we do not forget the humiliation and suffering that women endure through warfare, from past conflicts through to the present day. We are seeing these effects all around the world—Syrian women, Ukrainian women, Iranian women, the women captured by the Taliban—women all over the world are suffering due to political injustice. The opera stage has given me the strength to be the voice for those millions of women whose right to speak has been taken away.'
Yet the story is not all bleakness; it has many more facets, which Sadat and the team are setting out to show. 'Unfortunately, the first victims of war are often women,' Sadat says, 'and this opera demonstrates the effects war has on women's lives and relationships. But women are not passive victims of violence, and I think that's the most important thing I want to get across with this opera. The story of Laila and Mariam is one of resilience and self-sacrifice, one of love and loyalty. I want audiences to see that strength on stage as a testament to the courage of the women of Afghanistan.
'Sometimes I think that my country is unknown to the people of the United States. Our nations know each other only through the news, through politics—we are not connected through our art and culture. I want this opera to change that. The story demonstrates the impacts of war—but it also shows the many beautiful elements of Afghan culture, which is strong and brilliant, full of art, literature, music, poetry and architecture, as well as a rich tradition of love stories. All of this is on display in the opera.'
It is sobering to reflect that some of the story's issues are not as distant from those of present-day America as they would once have been. 'I think the themes of women's rights and resilience should be immediately recognizable to American audiences,' says Sadat. 'We are seeing a similar struggle now in the US with the fight for abortion rights. I think those aspects will generate lots of sympathy from the audience. I do think there is sometimes a broader misunderstanding of Afghan culture in the West. There's a tendency to see the Taliban as representative of Afghan culture, to see their cruelty as Afghan cruelty. But it is not. The Taliban is an extremist group, a terrorist group. They are not the same as the 50 million people who call Afghanistan their home. And the power they have exerted over existence there has not always been the nation's way of life. I hope this opera will demonstrate the humanity of our people and show a different side of Afghanistan than American audiences are used to seeing. I want American audiences and the creative team to come away with an image of Afghanistan's beautiful culture,' she says. 'I want them to know that Afghanistan is a country with an ancient history stretching back to the earliest human civilizations. And I want them to experience a powerful narrative of women's life and liberation.
'This opera illustrates the power of hope in the face of darkness and the strength of female loyalty in the face of despair. It is a testament to the courage of Afghan women, of women across the Middle East, who have always stood up for freedom and life. And it is a narrative of women's resilience, a reminder of their strength in the face of violence.'
Sadat concludes with an extra thought: 'Never trust an extremist group,' she says. 'Afghan women are in captivity. Life is dead, extremism and fundamentalism are devouring the soul of a society and a nation. However, society can be saved with knowledge and art. Let us unite for a world without terror.'
Seattle Opera stages the premiere of Sheila Silver's 'A Thousand Splendid Suns' at McCaw Hall on February 25, with Viswa Subbaraman conducting Roya Sadat's production, and the cast led by Karin Mushegain, Maureen McKay, John Moore and Rafael Moras. See www.seattleopera.org for further details.